Tricking explained…
An aspect of martial arts is human expression through the body. Bruce Lee emphasised martial arts as a form of individual expression.
Tricking is rooted in martial arts and focuses on flashy, spectacular and fluid movements. Tricking is a mix of kicks, flips and twists, sometimes integrated all at once.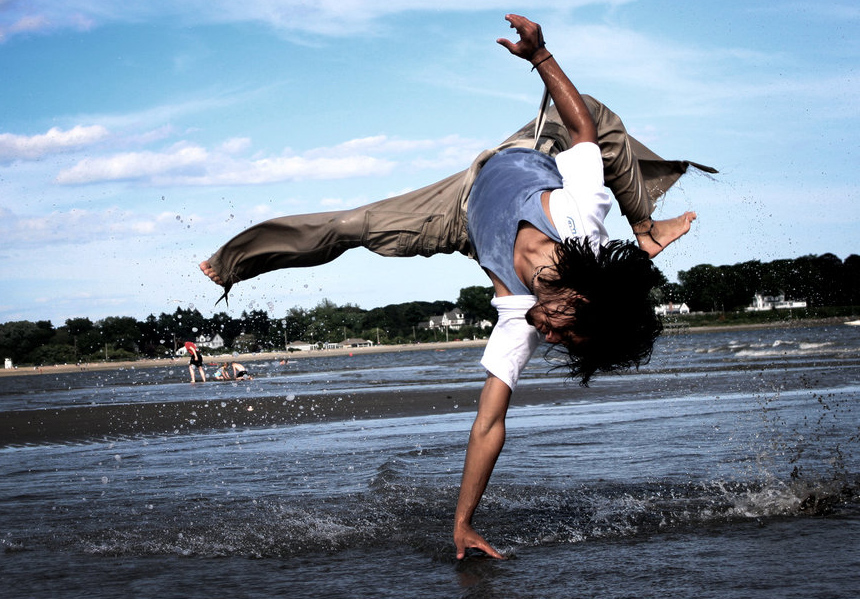 Tricking is not just that, however, it's a movement and to some, a way of life. The Internet and social media has played a large role in tricking, as it has allowed trickers to learn from, inspire and compete with each other.
Unlike pure martial arts, there are no formal classes on tricking. There is no one way to trick which means that tricking evolves constantly.
While tricking is all about individually expressing one self thru movement, there is a sense of brotherhood among trickers, much like the one I wrote about here, which is build upon when trickers meet to trick and hang out, typically refered to as gatherings.
If you wish to learn HOW to trick, watch these two tutorials done for Zen-Dragon by talented tricker Frederik Rasmussen.